by Benjamin Douglas Ray
https://www.youtube.com/watch?v=eaadZZCMUYc
Game-changing tech, #ptsdrecovery, cannabis as a path to healing and investment opportunities are discussed with my guest Jake Hammock, CEO of Selu Technologies. Jake is a leader, strategist, engineer, founder, teacher, philanthropist, and creator with over a decade of operational and technical leadership experience. Entrepreneurial spirited while possessing and promoting an anti risk-averse, positive reinforcement, and intuitive culture to lead, architect, engineer and deploy revolutionary impact technologies for the betterment of industry growth and humanity.
The Selu Oasis System is an all-in-one utility technology that provides a complete climate controlling ability to ensure plants receive the optimum growing conditions to thrive. https://selu.earth
This is show is sponsored by Eight Saints Brand Organic CBD products. Click here: https://lnkd.in/eBV5huP for 25% off all products use coupon code: L25
If you value these interviews, a donation helps sustain this show (Suggested $10 month) https://lnkd.in/emmdP7G
Send a DM for partner / sponsor and advertising opportunities.
#medicine #cannabis #benjamindouglasray #technology #education #innovation #cleanwater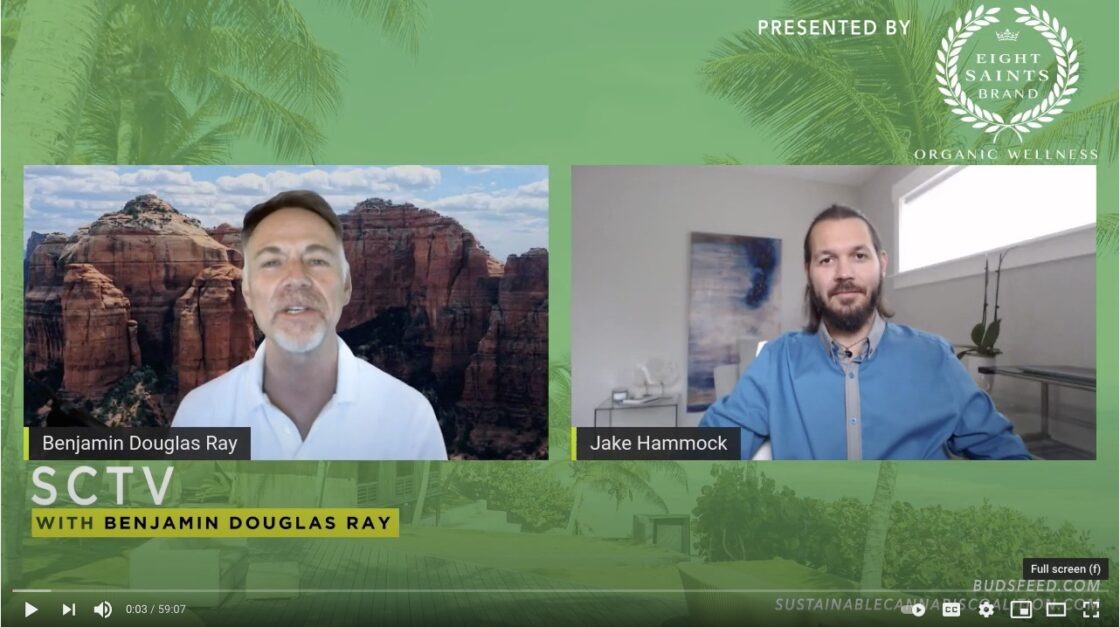 by Jennifer Weaver, KUTV Saturday, March 20th 2021
https://kutv.com/news/local/utah-company-to-launch-all-in-one-universal-climate-control-utility-system-to-agribusiness
SALT LAKE CITY (KUTV) — Water scarcity and land degradation is a global problem with additional difficulties in utility costs and climate control for growing food and sustaining strong and sufficient agricultural commerce. However, a new company, Selu.earth, is providing a universal solution.
According to a press release, Selu is an innovative company that created patent-pending technologies to reclaim atmospheric humidity, produce renewable energy, and use CO2 to fertilize agriculture environments to regulate temperature and humidity. The result is an all-in-one climate-control utility system to enhance plant growing conditions.
"Selu Oasis" provides agribusiness customers with the ability to grow and harvest food in many more areas than previously available or viable. By vastly increasing the locations and amount of land available for growers, the Selu Oasis system allows agribusiness providers to reduce overhead costs while achieving maximum potential growth yields.
To that end, the company is seeking and intends to launch five pilot programs to support greenhouses, agriculture infrastructure suppliers, and vertical farms in the United States.
Jake Hammock, Selu's founder and CEO, said in a prepared statement:
"By providing universal climate control conditions from one solution, our customers will be able to better realize lower utility costs and higher crop yields. Now is the time for producers to have a lower universal utility access solution to grow closer to consumers without the hassle of multiple climate controlling devices saturating energy costs."
"By adapting and using the Selu Oasis technology, our customers will not only receive substantial utility savings but will also replenish the environment through our carbon-neutral solution."
Selu's technology addresses seven of the United Nations' Sustainability Development Goals:
• Zero hunger,
• Clean water and sanitation,
• Affordable and clean energy,
• Decent work and economic growth,
• Industry innovation and infrastructure,
• Sustainable cities, and
• Life on land.
In all, Selu's goal is to strengthen and enhance nature to liberate all life, while empowering agribusiness with immense commercial value, a press release stated.
By Good Day Orange County
https://www.gooddayorangecounty.com/jake-hammock-from-selu-oasis-pioneers-for-a-better-more-sustainable-future/
The Selu Oasis System is an all-in-one utility technology that provides a complete climate controlling ability to ensure plants receive the optimum growing conditions to thrive. This way Selu will provide affordable energy and the gift of food to any area of the world that struggles with food insecurity.
By reclaiming precious water from the air and continually air-processing greenhouse environments, agribusinesses can now reduce utility expenses and realize more value in healthy crops.
With us today is Jake Hammock the CEO and founder, a futurist, and environmental pioneer who envisions a world where water and energy are no longer scarce.
Visit / for more information